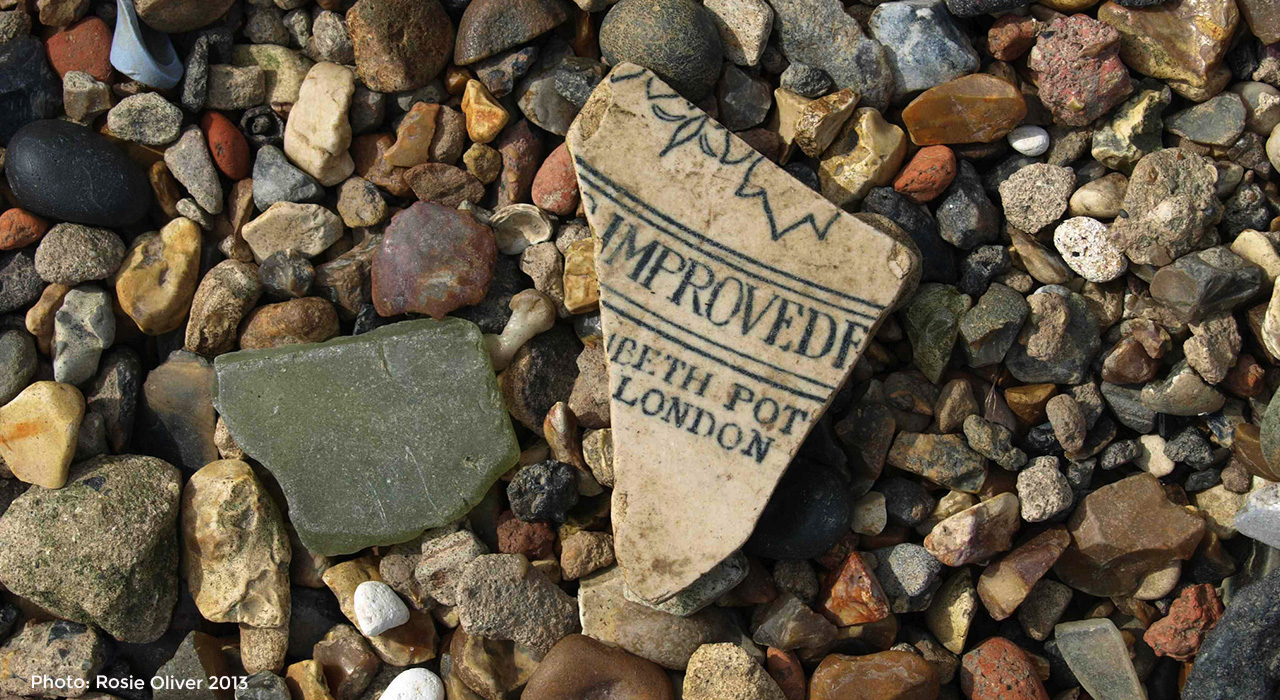 Forget the hype: London is a rubbish city!
Rejoice in the junk and wonder at the waste on this winding trail of muck and trash.
On this 2 mile ramble over the Isle of Dogs and under the river to Greenwich we'll pass historic dumps and landfills and hear the stories of castaway communities. We'll ponder the sounds and smells of the city's waste, past and present, and marvel at its transformation.
The walk is devised and led by Rosie Oliver, founder of Dotmaker Tours. Rosie has a background as an environmental lawyer, and now divides her time between leading Dotmaker Tours and producing spoken audio features. Listen to Rosie introduce A Rubbish Trip.
What to expect
A Rubbish Trip guided walk offers an alternative perspective on this part of London by linking together features of the landscape through the theme of rubbish. Tour goers will:
• find out about London's rubbish – past, present and future – the characters involved in collecting it, and the many methods of transforming it.
• explore a seldom-visited part of London – the Isle of Dogs – taking in Millwall Dock, Mudchute Park & Farm, Island Gardens with its spectacular views of the Royal Naval College, and the Greenwich Foot Tunnel.
• learn about the history of the area.
• end the tour by the river in Greenwich, with its rich collection of historic rubbish.
Our Rubbish Trip was amazing.  I learned a huge amount of interesting things about this unusual subject – what London's rubbish is, where it comes from, where it goes and how that has changed through the ages.  Rosie, who is a font of knowledge on the subject, made it all incredible fun. — Declan, Hampstead

Brilliant walk taking in unexplored and unknown parts of London. Taken at the right pace can full of interesting information. Loved it and look forward to the next one. I would fully recommend it! — Sue, Somerset

… rifling through someone else's rubbish has never been so much fun. — Sunday Times Travel supplement feature on the Rubbish Trip
Scheduled public walks
SS 2022: Saturday 26 February (walk postponed)
Sunday 19 June, 11am-1.15pm
Sunday 23 October, 11am-1.15pm
(£20 per person, max 12 per tour).
Meet: Mudchute DLR station by the entrance to Platform 2 (northbound). End: Greenwich, by the Cutty Sark ship. Duration: Two hours (approx).
Suitable for: Adults. The two mile walk crosses a park that can be muddy, and goes up and down a few steps. Wear boots or sturdy shoes.
Booking essential as places are limited. Ticket price includes a rubbish cast list and a scrap of junk food. 
Private group bookings
This walk is available to private groups of up to 16 friends and family. The cost is £18 per person (minimum fee £120).
We can also take student groups and corporates on A Rubbish Trip. If you are interested, we'd love to hear from you.