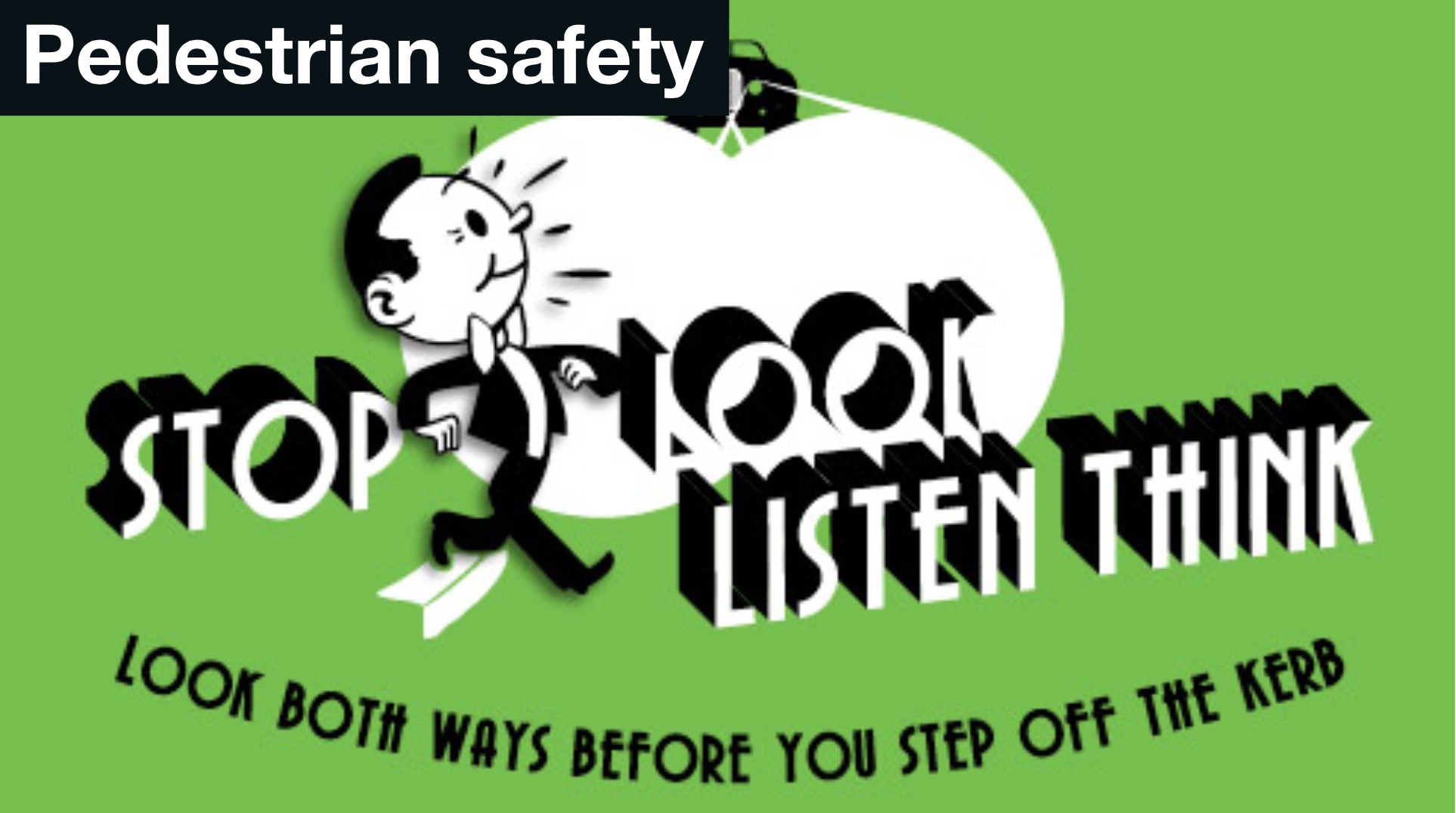 It's been a very long time since my last post. A lot has happened. I've met a wonderful array of tour-goers, old and young. I've taken on Central London with London In Slow Motion, the London Ear and the recently launched Power Walk. I'm slow-cooking ideas for a new tour in 2015 about Common London. And I've been having quiet conversations about possibly bringing another Dotmaker into the fold.
Given all these changes, I've been taking stock and thinking about taglines that somehow convey the ideas behind DMT. There are some fairly cheesy candidates that I won't mention. This one, however, really resonates with me: Stop. Look. Listen. Think. It's not that I want to suggest being held up at a crossing. The walks are about mapping an unusual route through an area, not getting stuck. But what I think the pedestrian safety mantra does well, is jolt us into an awareness of where we are and what we can see and hear around us. That's something that has increasingly emerged as a theme of the walks. With London In Slow Motion and the London Ear in particular, I'm trying to provide an opportunity for us to pause and re-engage with our surroundings.
It's a mission born of my own past experience rushing through the city, oblivious to so much, with my mind occupied rehashing past conversations or stressing about future ones. The moment – and there was a very particular moment – when I sat down, breathed, and re-opened my eyes and ears, had a profound effect on my sense of London and its possibilities. It's that spirit of rediscovery, curiosity and wonder that I want to share.