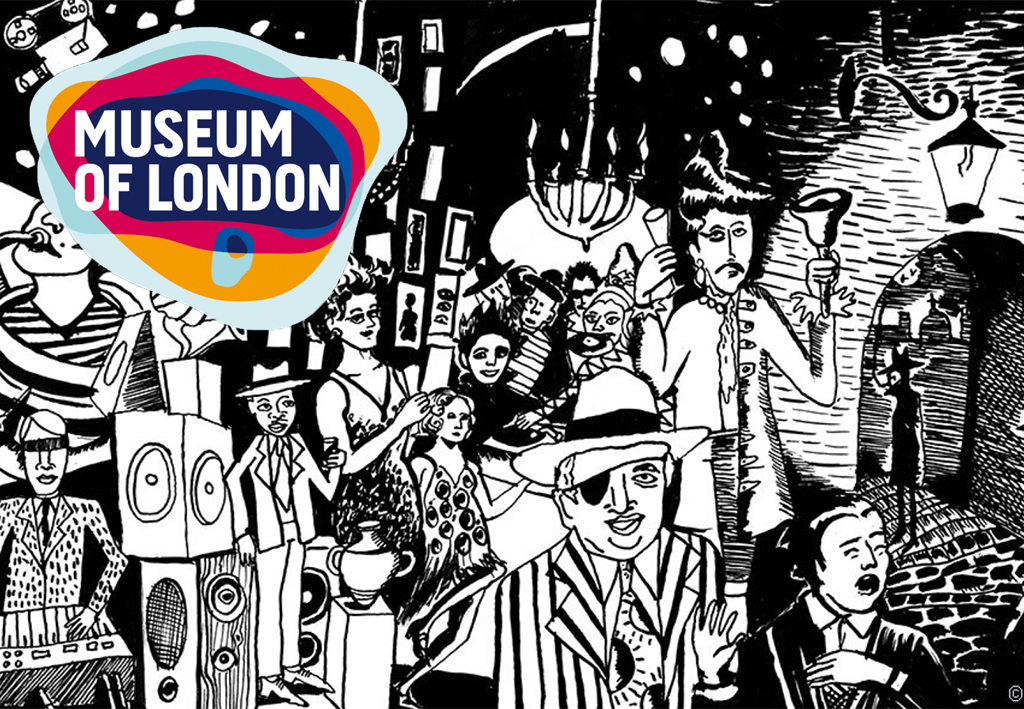 We're delighted to be part of The Night Museum — a week of free events in and around the Museum of London from 29 October to 4 November exploring 'the hidden, the illicit and the lost'.
Rosie will be leading An Ear to the London Night on Wednesday 2 November. It's a 45 minute adapted version of The London Ear where we'll tune into the City's nocturnal soundscape and its lost and forbidden sounds. Other events in that evening's Museum of Dark Places include a performance by experimental choir Musarc evoking "when night makes a weird sound of its own stillness" (Shelley). Author of Nightwalking, Matthew Beaumont will present a thought experiment about waking and walking through London's streets in the dark in 1616. There will also be gin.
You'll find the full programme for the week, including how to book for events like the walk, on the Museum of London website. The 8pm walk is already booked out, but the Museum will be releasing tickets for one at 9.15pm imminently.